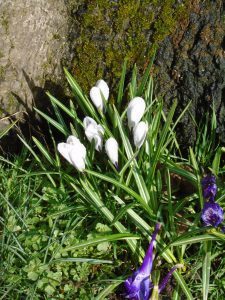 I have been shaped profoundly by living most of my life in Southern Africa.
I trained in social work, then theology and later Core Process Psychotherapy.
Since 2013 – having been in a writing group – I became more engaged creatively and have since then had 4 books come out, 2 CDs and have written quite a few chants and songs.
I enjoy movement in the form of free movement/dance, chi kung, tennis and walking.
I like making sounds with others and engaging in spaces playfully and experimentally.
I was involved in development work in Southern Africa and have returned to my love and concern for matters of social justice.  I am putting creative effort into this in the UK at present.
I'm determined to love what I do – or not do it.  'Work is love made visible' is a quote by Khalil Gibran that I like.
Work is love made visible. And if you cannot work with love but only with distaste, it is better that you should leave your work and sit at the gate of the temple and take alms of those who work with joy.
I want to create and live a life that foregrounds joy and thanksgiving.
And it's not that straightforward.  We need to do this together.