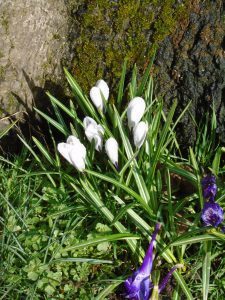 I have been shaped profoundly by living most of my life in Southern Africa.
Other formative factors are my love (and frequently frustration!) of the Buddhist and Christian traditions.
Creativity has shown up in a huge way in the last 5 years or so and feels at the core of what I offer.  Creativity and play – which I don't separate from the spiritual.
I enjoy – and find essential in my life – movement, sounding, song, walking – and friendship.